Man Cave & Man Rooms
Although the latest rage in man cave ceilings is the open joist option, I have to tell you, I completely disagree. Yes, the look is industrial chic and has a "rough" appeal, but it lacks the practicality afforded by a standard plaster or drop ceiling option. We highly recommend you consider faux tin or polystyrene ceiling tiles for your man room. They are affordable, the installation is simplified and their PVC or polystyrene material has the additional advantage of being lightweight, virtually maintenance free, with superior sound absorption. Yes, proponents of the open joist plan seem to have forgotten about the practical acoustical issues fundamental to man cave requirements. A man cave must be a place where you and your buddies can get loud, blast the tv or stereo and not worry so much about disturbing everyone else in the house.
The ideal man room may very well resemble this "man cave" found on zillow with a stunning tin tile inset and yes, you too can buy the house for a mere $7 million or better yet, DIY and create your very own man cave — who really wants to maintain 24,000 square feet of perfection, anyway?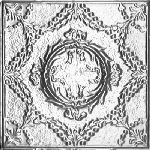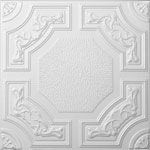 Tin Ceiling Tiles: 1204 Tin Ceiling Tile – Classic Elizabethan Shield or 2416 Tin Ceiling Tile – Classic Caesar's Wreath
Faux Tin Ceiling Tiles: 210 Faux Tin Ceiling Tile
Foam Ceiling Tiles: R 28 Foam Ceiling Tile (painted silver)
New!
Check out one of the craziest man caves ever designed and built by Tony Siragusa and Jason Cameron for one lucky fellow on the DYI Network Man Caves Show.
And yes, they chose to use Schoolhouse – Faux Tin Ceiling Tile – #222 to add even more drama to an already over the top design. Personally, I believe the ceilings really make a difference — it adds both color and dimension.
My buddy Milan, over at Decorative Ceiling Tiles posted pictures of these much more achievable man caves replete with a stunning decorative ceiling detail that is both affordable and easy to install.
This 210 Antique Copper Tile can be glued directly to your drywall or dropped into a ceiling grid system. This customer chose to add a bit of black spray paint to each tile to give the ceiling a more aged, antique look.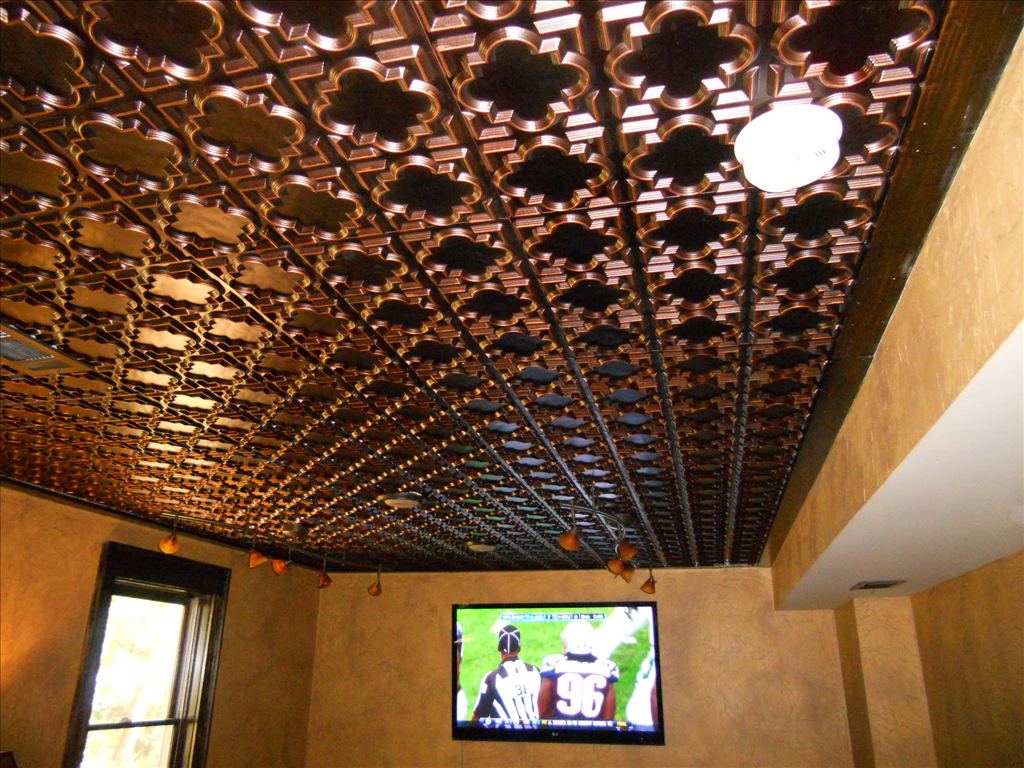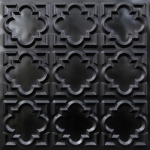 142 Faux Tin Ceiling Tile Glue up 24×24
This tile is available in a variety of colors including Antique Copper, Black, Antique Silver, and White Matte
DCT 01 Faux Tin Drop In Ceiling Tiles 24×24
Add faux leather decorative panels to your walls to to create either a techno sophisticated look or classic old world ambiance. Faux leather wall tiles will add even more sound absorption.
DCT LRT19 Faux Leather Ceiling Tile – Black Diamond with Crystals
DCT LRT02 Faux Leather Ceiling Tile – Vintage Gold
Man Cave Decor

Vintage Personalized Man Cave Sign | Personalized Marquee Man Cave Vintage Sign
Man Cave Enter At Your Own Risk | MAN CAVE Neon LED
Man Cave Rules Tin Sign | Personalized Traditional Baseball Man Cave Pub Sign
Personalized Traditional Billiards Man Cave Pub Sign | Personalized Traditional Football Man Cave Pub Sign
Personalized Traditional Golf Man Cave Pub Sign | Personalized Billiards Man Cave Vintage Pub Sign
The Man Cave Book | 9.5 Inch Real Saw Blade Shop Wall Clock
Man Cave Light Switch Plate Cover | Shot Glass Display Shelf
Make it a Beautiful Day!